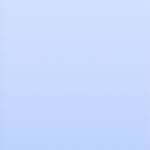 Talented Exec Assistant (virtual)
Virtual
·
1 y
·
Ongoing
·
Science & Engineering
Agile startup is looking for a highly talented and hard-working Virtual Executive Assistant. Most of the following skills and character traits are a must:

Precise and driven, efficient and flexible, disciplined, dedicated, and honest. Integrity. Accessible and available for urgent tasks on short notice. Ability to follow detailed instructions and communicate/solve issues sooner and better than expected. Not afraid to learn and try new ways and skills to achieve goals. Attention to detail. Ability to provide accurate and detailed reporting in the provided format. Good writing skills/grammar, ability to provide professionally put-together documentation and work. Good researcher and problem-solver. Position may require assistance in management if qualified. All these character traits are necessary to fit into the dynamic of the organization and succeed in given tasks. When applying for the position, write I love coffee in the beginning of application to signify you actually read the requirements. Many growth opportunities to keep our team mates motivated!

The following are a plus but not a necessity: QA skills and reporting, Design, Creativity, Photoshop, and Beginner coding skills.